Specifications
Brand: FullChea
Net Weight: 250g / 8.81oz
Grade: AA
Packaging: Bag
Shelf Life: 18 months
Place of Production: Jiangsu China
Production Date: 2020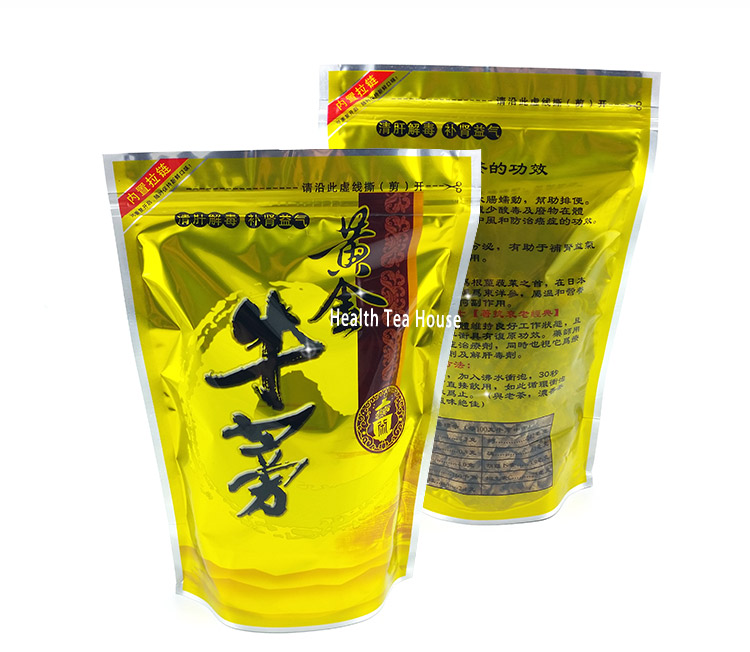 Burdock root is a vegetable that's native to northern Asia and Europe, though it now grows in the United States, too. The deep roots of the burdock plant are very long and either brown or nearly black on the outside.




Burdock root has been used for centuries in holistic medicine to treat a variety of different conditions. Traditionally, it was most commonly used as a diuretic and a digestive aid.




Now, researchers have discovered numerous potential uses andgood for burdock root. These may be extensive enough to warrant using burdock root as a complementary treatment for certain conditions.




functions:
1. enhance immune
Promote the added value of cell in the body, soften blood vessels, enhances white blood, strengthen the immune system.
2. beauty
Blood clean up garbage, and promote the metabolism of the cells in the body to prevent aging, beautiful and delicate skin, and can eliminate stains, black and brown spots.
3. enhance sexual function
Contains a wealth of arginine, improve kidney function.
4. the blood glucose
Best clear blood containing inulin, cellulose of dietary iron, potassium, iron, calcium and lower blood sugar in diabetics.
5. help digestion, clear constipation
Contains rich vitamin B and carotenoids, diuretic and laxative health products can be excluded
6. lipid-lowering diet
Rich in water-soluble iron cellulose and inulin, blocking cholesterol focus, increased excretion of bile salts and cholesterol to reduce body fat suction, and therefore adds to the growing burdock tea effective lipid-lowering diet.


Hot Drink:
Take about 10g burdock .

Pour about 500ml boiled water (100°C) into the glass , cover the glass with a lid.

After 5 minutes, shake glass gently and enjoy it.
(If you feel it has a little bitter, you can add some sugar, dates or Chinese wolfberry. )

Cold Drink:
Take about 10g burdock.

Pour about 500ml water in a pot and add some dates sugar, make them boiled.

Until the temperature changed, you can enjoy it .
(If you like cold drink , you can put it in the fridge)