Specifications
Brand: FullChea
Net Weight: 150g / 5.29oz
Grade: AAAA
Packaging: Bag
Shelf Life: 18 months
Place of Production: Fujian China
Production Date: 2021
This tea is jasmine flower mixed with Green Tea, it have both the Green Tea tea tender and jasmine fragrance.
Jasmine tea has been considered as the most fragrant in the world and is among Chinese Premium famous teas. This kind of Jasmine tea is the best one, which has the tighten thin lines, oily color, fresh long-lasting fragrance, pure refreshing taste, bright yellow juice, can relax our mind and improve our work efficiency, remove the speckles, good for slimming. So it has been adored by female.
Functions of Jasmine Tea:
1. Anti-aging;
2. Anti-cancer
3. Prevention of arteriosclerosis and tooth decay
4. Avoid diabetes
5. Keep Slimming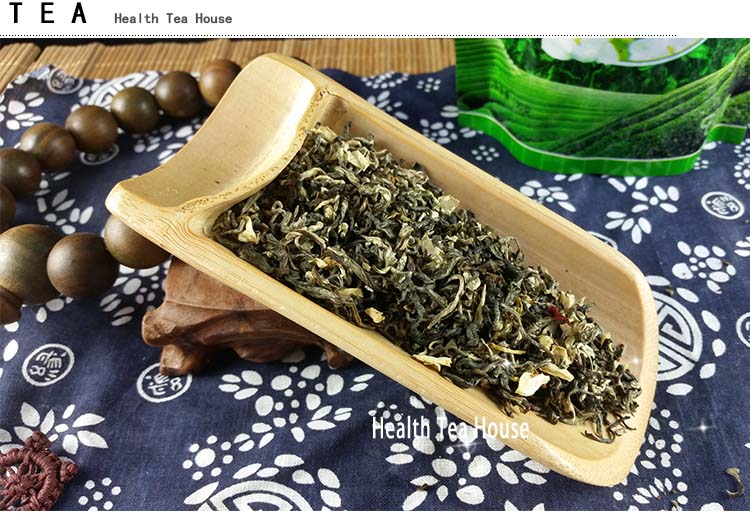 Characteristics of Tea
Infusion: transparent, with light yellowish-greenish shades
Taste: A classic taste of green tea with a bright taste and aroma of jasmine.
Tea Leaf: In dry form-small tea leaves with top buds, mixed with petals and flowers of jasmine. When brewing tea leaves and jasmine buds are dispatched.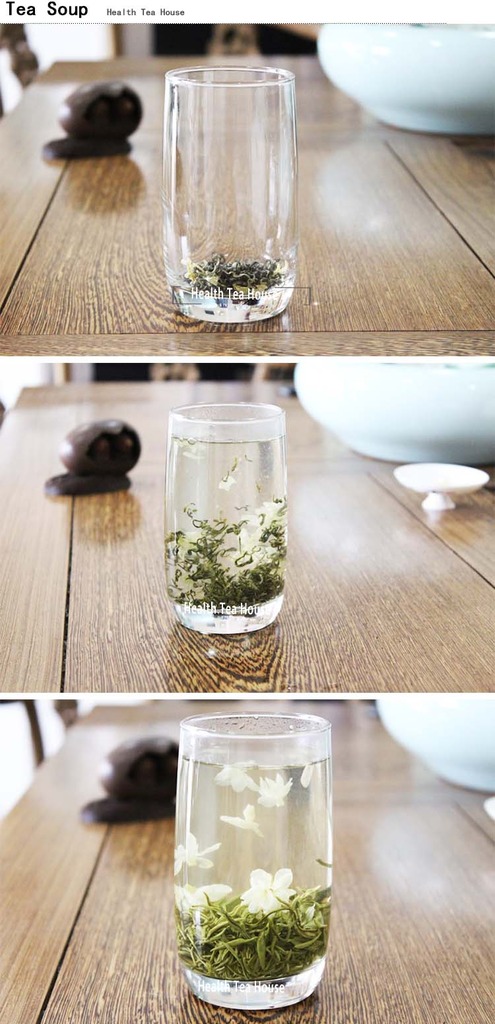 Brewing
The classic way of brewing in a transparent glass allows you to enjoy the transformation of tea leaves and jasmine flowers.
1. To do this, rinse the tank with hot water.
2. Take 3-5 grams of dry tea
3. Pour about a quarter of hot water (85-90 °c) into the glass, pour the tea in the water and shake gently.
4. While the tea leaves are not turned, add a hot water (95 °c) to the glass. In 1-3 minutes your tea will be ready.
Storage of this type of tea is recommended in a tightly sealed package, in a dry cool place. Do not store this tea next to another tea. Otherwise, the neighboring tea can acquire a light scent of jasmine.