Specifications
Brand: FullChea
Net Weight: 500g / 1.1lb
Grade: AAA
Packaging: Bag
Shelf Life: 18 months
Place of Production: Sichuan China
Production Date: 2022


Bitter buckwheat is our unique ancient species, produced in the alpine mountains. Extremely rich in nutrients, but also has good medicinal value medicinal crops. In addition, the most abundant nutrient in all bitter buckwheat cereal, so pushed for the hundred valleys of the crown. Particularly high amino acid content of buckwheat, lysine, tryptophan levels were higher than buckwheat.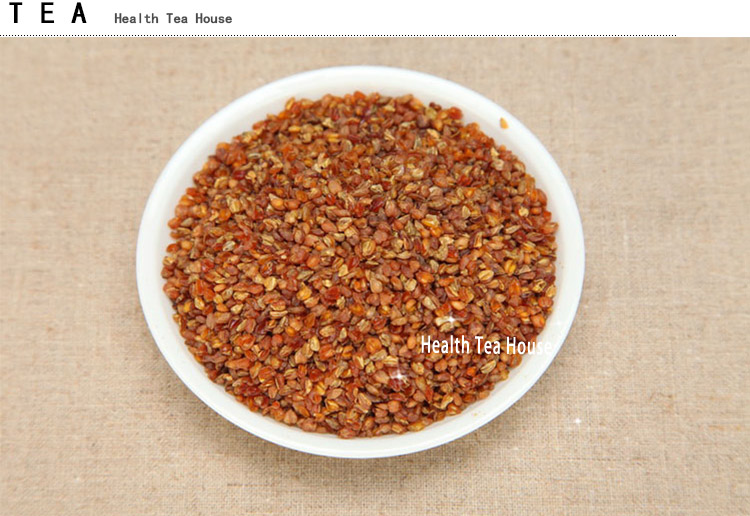 Drinking: prevention and treatment of high blood sugar, high cholesterol --- according to the degree of daily consumption of 5-20g ( m slag edible ). Subject to glucose, lipids basically normal, reduced to 5-10 grams per day. The tea no side effects, normal drinking can lose weight and beauty, heat summer heat, physical health.



Tatar buckwheat is a little bitter, bitterness known detoxification effect. Tatar buckwheat contains high medicinal ingredients - bioflavonoids, treat diabetes and diabetic retinopathy due to intracerebral hemorrhage, bleeding, ulcers and other diseases. Hardening of the arteries of the brain caused by high blood pressure, cardiovascular disease and has a good treatment, preventive effect, but also to achieve Jianweixiaoshi, enhance immune and inflammatory anti- cancer effect.




Top 10 Buckwheat Tea Health Effects:

1. Regulates Blood Sugar Levels
2. Buckwheat Tea Prevents Gallstones
3. Decreases Risk of Breast Cancer
4. Helps With Constipation
5. Buckwheat is High In Antioxidants
6. Buckwheat Contains Protein
7. Gluten Free
8. Buckwheat Tea Protects Your Heart
9. It is High in Fibers
10. Buckwheat Reduces Stress


1. Take a teaspoon buckwheat tea.
2. Pour 250ml boiled water (100°C) .
3. After 3- 5 minutes, enjoy it.
4. Maybe it will a little suspended matter, you can wash it with some boiled water at the first and then pour away the water.

Store is recommended in sealed containers, in a dry prohdladnom place at a temperature of 0-18 degrees.