Specifications
Brand: FullChea
Net Weight: 50g / 1.76oz, 100g / 3.52oz, 250g / 8.81oz, 500g / 1.1lb
Grade: AA
Packaging: Bag
Shelf Life: 12 months
Place of Production: Anhui China
Production Date: 2022
The fruit tea is made of 100% pure fresh fruits which are oven-dried, so this product does not contain any caffeine, tannic acid, pigment and other artificial additives.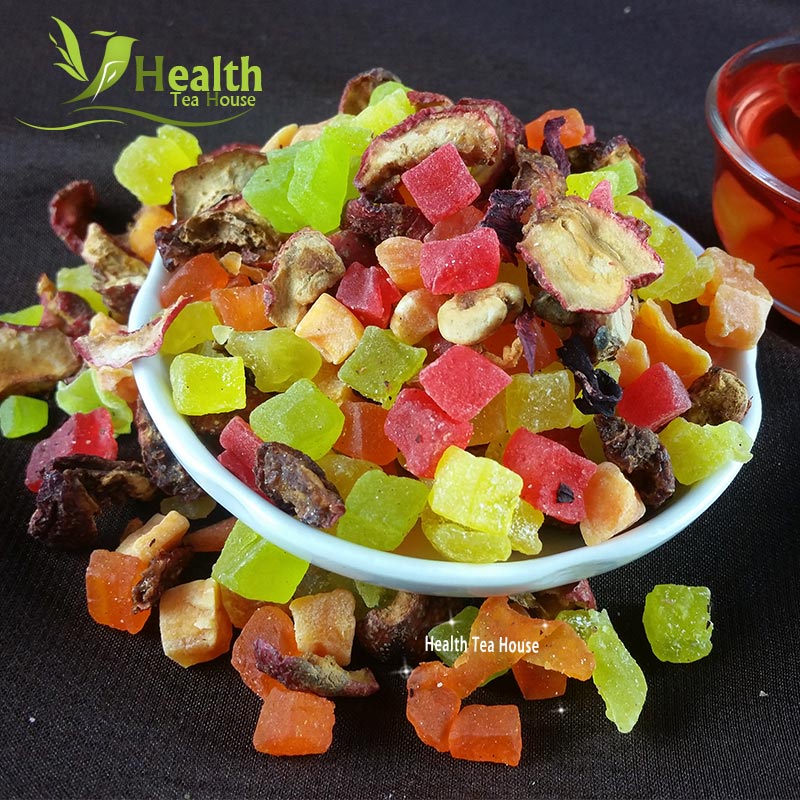 After infusion, it has a sweet taste of fresh fruits with a kind of tasty acid. And it is rich in vitamins A, B, C, E, as well as fruit acids and minerals, in particular, the amount of the Vitamin C is 60 times as that of lemon. As we all know Vitamin C has an excellent effect of the beauty.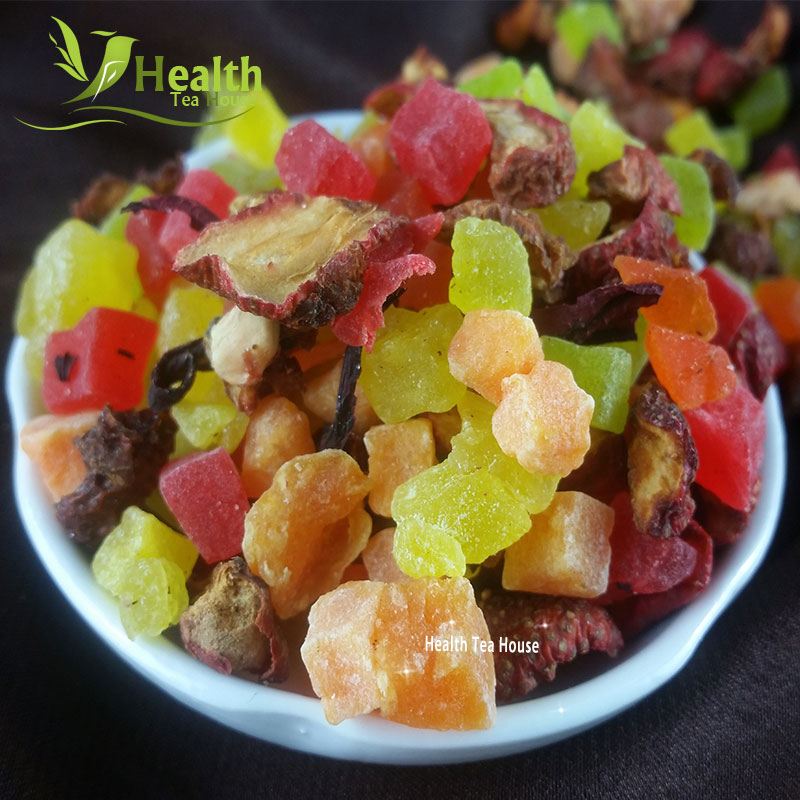 Besides drinking fruit tea is also helpful to reduce grease in your body, promote metabolism, regulate the body's physiological functions.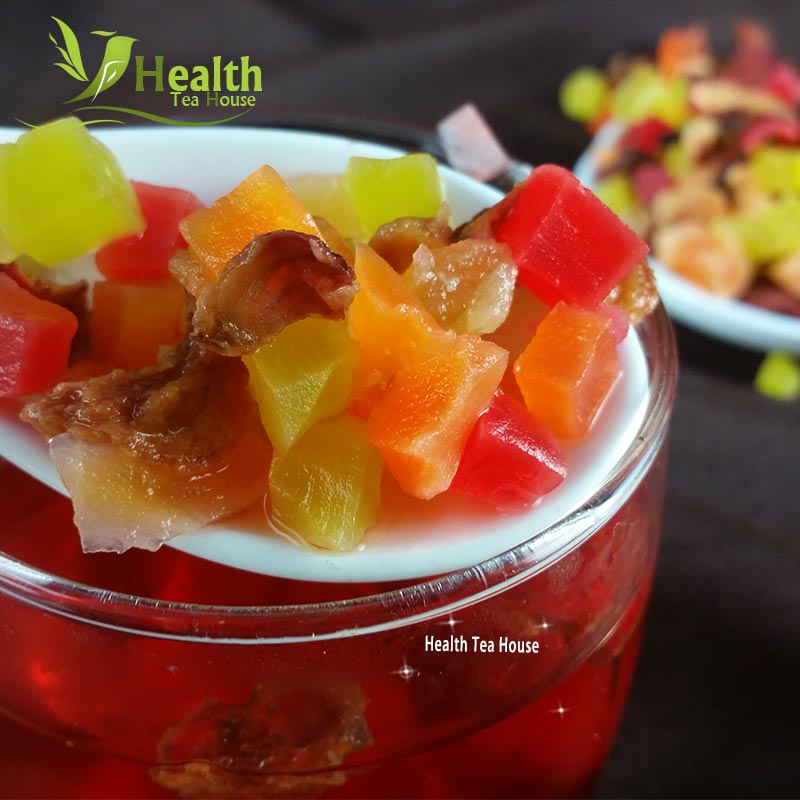 Nowadays, fruit tea becomes more and more popular, and many people like drinking it instead of water, coffee or black tea. You can drink the fruit tea with some sugar, then you will feel relaxed from the tension and be peace, smelling the sweet and fragrant aroma of it. Don't hesitate, just order and enjoy the sweet and delicious taste of it.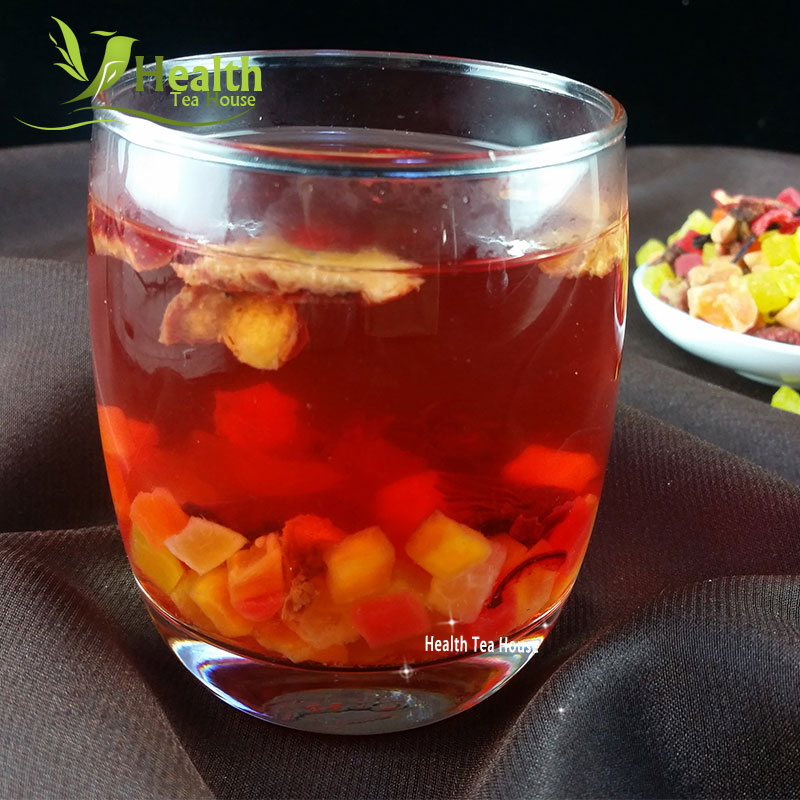 Brewing mehod:
1. Put the about 15g fruit tea into the glass. (Can also add some sugar or honey according to your personal taste style.)
2. Pour around 250ml 60C-80C hot water over the tea.
3. Wait for a few minutes, then you can enjoy the delicious tea soup and eat the fruit pulp.
4. If you want to try cold fruit tea, just add some ice or put it into the fridge.