Specifications
Brand: Baishaxi
Production Date (year): 2019
Net weight: 338g
Grade: A
QS (China quality safety certificate): 4309 1401 0003
Shelf Life: The longer the better
Packaging: Box
Product Name: Anhua Baishaxi Fu Cha 1953 Dark Tea Brick
Form: Compressed Brick
Tea Origin: Hunan province, China
Tea Type: Dark Tea
Net Weight: 338 g
Shelf life: The longer the better
Storage Method: In ventilation, dry and no odor, storage in normal temperature environment .
China Manufacturer: Hunan Provincial Baishaxi Tea Industry Co. Ltd

Dark Tea is one kind of Chinese famous tea series,and it major produced from Hunan province.
It's a speical type of fermented tea. The typical Hei Cha normally include, Hei Zhuan, Fu Zhuan and Hua Zhuan. For Fu Zhuan, people normally check the golden flower inside the brick to determine the quality. Golden flower is the best modifier inside Fu zhuan which can bring the speical fragrance.Baishaxi is the famous brand of Hunan Black tea and located in Anhua. It was funded in 1939 and also the stardard establisher of Hei Cha Dark tea. Baishaxi also called Chinese Dark Tea Symbolic Brand.

Notice:Teas produced in 2017, 2018 and 2019 will be delivered randomly.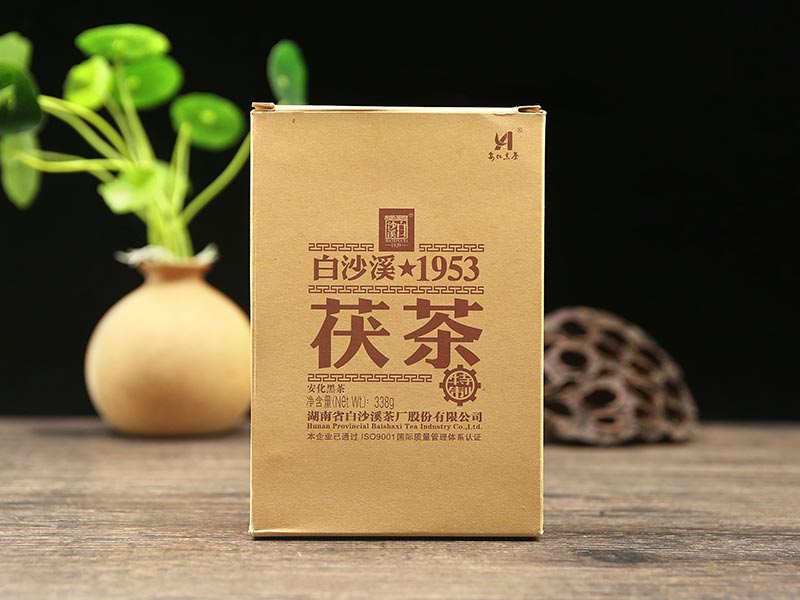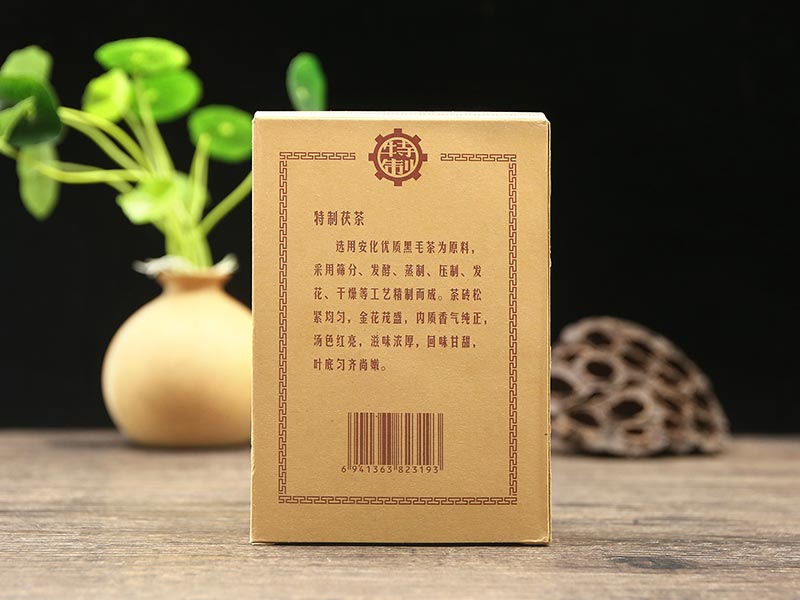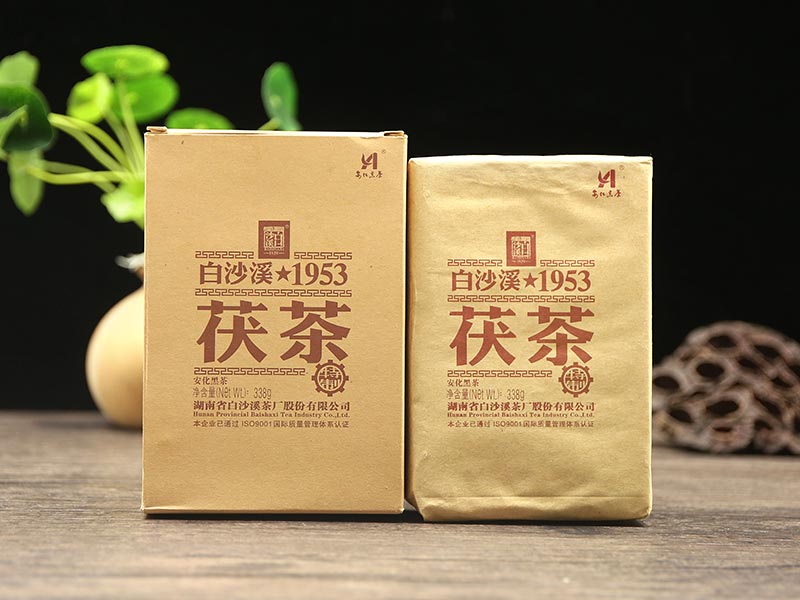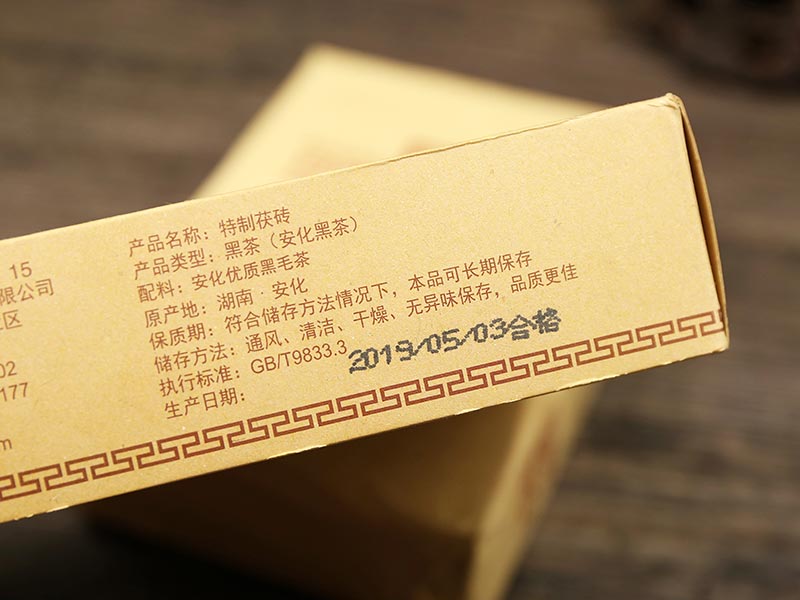 Brew Guide:
Chop out about 8~10 loose dark tea and put into boiling water within the teapot , suggest to use ceramic or iron teapot and keep stewing for about 3~5 minutes then serve. Ratio between tea and water is about 1:60~100. If brew without teapot, must used 100C water to brew and steep for 5~10 minutes then serve.