Specifications
Brand: FullChea
Net Weight: 250g / 8.81oz
Grade: AAA
Packaging: Bag
Shelf Life: 36 months
Place of Production: Anhui China
Production Date: 2019
Keemun black tea, one of the famous Chinese black tea. The production of black tea in Keemun started from 1875. Keemun black tea win the praise of "one of the best three high aroma teas in the world " and "the queen Of fragrance "
The appearance of Keemun black tea is slender and elegant. The reddish brown tea liquor is tasted heavy and brisk. The lasting strong aroma resembling both aroma of fruit and that of rose is the distinctive flavor for Keemun black tea.


Characteristics of Tea
Infusion: Bright, ruby Red.
Taste: Slightly tart, with a taste of wine and dried fruits. The fragrance is fresh, with floral-fruity and honey shades, balanced and graceful. There may be notes of cinnamon, honey, and pine.
Tea Leaf: Leaves in the form of narrow, thin, tightly twisted black leaves of graceful form, with painted in in dark, almost black color, surface. When brewing the tea leaf is revealed, but remains as thin and graceful.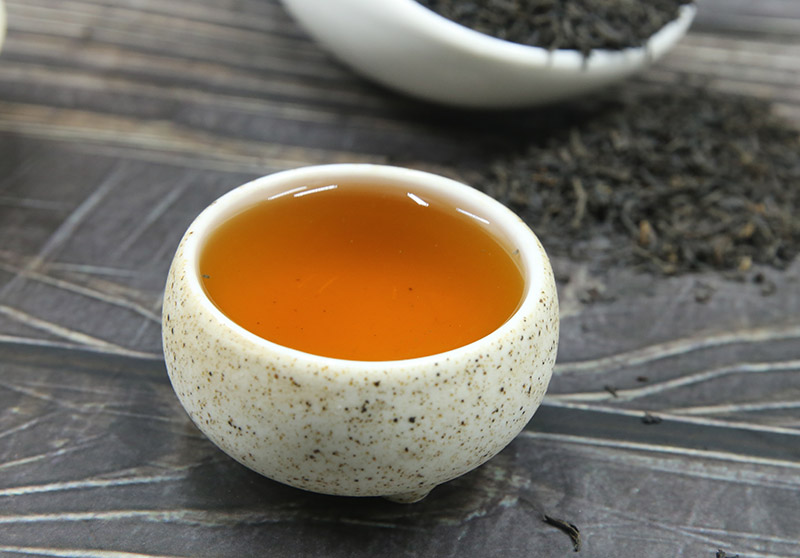 Brewing:
1. Take the cooking bowl. Best suited Gaiwan.
2. Pour about 5 grams of dry tea.
3. Fill the tea with hot water (approx. 85-95 °c). The tea will be ready in 5-8 seconds.
4. Gradually increasing the time of insisting, you can feel how the taste of tea is revealed. Tea withstands Many straits.
Storage of this type of tea is recommended in a tightly sealed package, in a dry cool place


Brewing Guide:

(Tips:
If you want to order the teapot please click the picture)
1.Rinse the teapot (Gaiwan is best) with the boiled water( mineral water is the best).
2.Take about 5g black tea into teapot.
3.Pour hot water (about 85-95°C) into the teapot and you can drink it after 5-8 seconds.
4. Gradually increase steeping time and temperature for subsequent brewing.