Specifications
Brand: FullChea
Net Weight: 250g / 8.81oz
Grade: AA
Packaging: Vacuum Pack
Shelf Life: 18 months
Place of Production: Fujian, China
Production Date: 2022
Tie Guan Yin offers a wonderful mix of nuttiness with delicate floral notes. Named after the Chinese Goddess of Mercy, this tea, with it's surprisingly sweet aftertaste, will have you begging for more!
The legend has it that deep in the heart of the Fujian's Anxi County, there was an abandoned temple which held an iron statue of Guanyin, the Bodhisattva of Compassion. Every day a poor farmer called Mr Wei, would walk pass this temple to work on his tea fields and would reflect on its terrible condition. He hated the way this temple had been left and thought it was very disrespectful to the Buddha. So one sunny day, he decided to take his broom to the temple, he swept it clean, and lit incense to worship the Guanyin.

Notice: There are two types of tea packaging, which are sent randomly.

He did this for many months, then one night Guanyin came to him in his dreams. He told him that there was treasure in a cave behind the temple and he must share it with everyone he saw. The next day Mr Wei rushed to the temple and found a small shoot in the cave. He proceeded to plant it in his tea fields and then nurtured it into a lush bush. Once flourished, he gave cuttings to his neighbours and they started to sell it under the name of Tieguanyin, Iron Bodhisattva of Compassion. Ever since this day the village have treasured the temple and rejoiced in this beautiful tea.
Oolong tea is only harvested in spring and autumn which is locally known as 'Jade', this tea is oxidised to about 40%, it is stopped here to give a unique, fresh and light flavour, the process of making Oolong is just fascinating, Tie Guan Yin looks like it's rolled up into tiny little balls and that is exactly what has happened.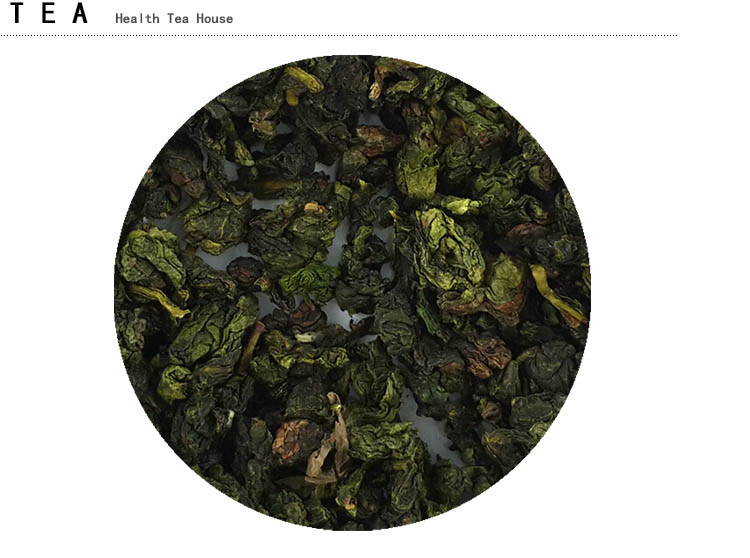 Once the tea has been picked and then lightly oxidised it is then rolled either by hand or machine. The leaves are packed into bags, rolled, then unpacked, packed again and rolled about 100 times to create these perfect tiny balls.
The English translation of Oolong tea is Black Dragon, the reason for its name is because if you look closely at the tea you can see beautiful dragon tails and fire imagery.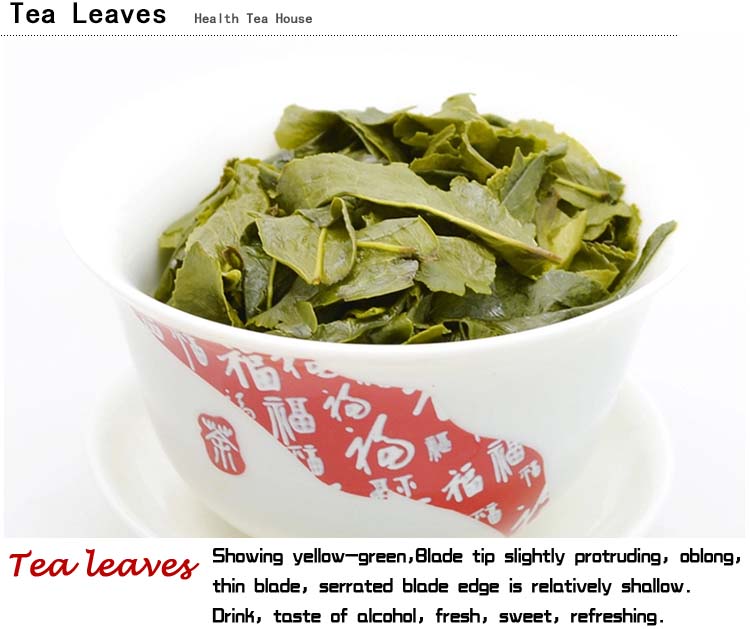 Note: We will be sure that the package is vacuum before sending it. But if you find it not completely vacuum, it is a normal phenomenon caused by the delivery. Don't worry, the tea is still fresh. Thank you for your understanding!

1. Brewing method--Chinese Traditional
Volume, ml.--150ml
Quantity, Gr.--5g
Water temperature--95~98°C
Brewing Time--15 sec. + 15 sec. With each subsequent brewing
Number of brewing--3~9
2. Brewing method--Gunfu teapot
Volume, ml.--300ml
Quantity, Gr.--5~6g
Water temperature--95~98°C
Brewing Time--15 sec. + 15 sec. With each subsequent brewing
Number of brewing--3~9
3. Brewing method--European
Volume, ml.--500ml
Quantity, Gr.--6g
Water temperature--95~98°C
Brewing Time--1 min. + 1 min. With each subsequent brewing
Number of brewing--2~4
Storage of this type of tea is recommended in a tightly sealed package, in the refrigerator or in the freezer, for the preservation of taste and aroma.