Specifications
Brand: FullChea
Net Weight: 250g / 8.81oz
Grade: AAAAA
Packaging: Bag
Shelf Life: 18 months
Place of Production: Fujian China
Production Date: 2022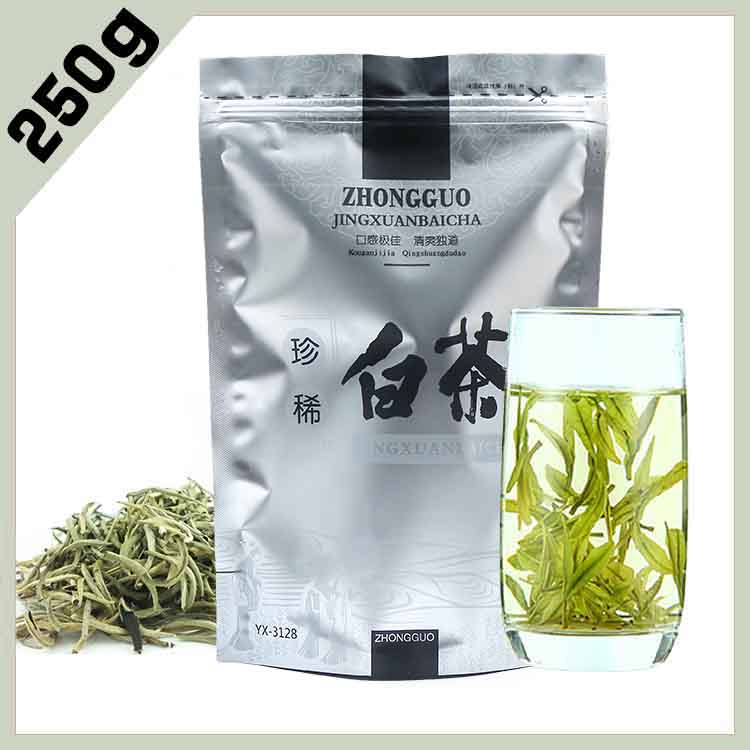 Silver Needle, Also called Bai Hao Yinzhen, The highest grade of White Tea, only selected from the first tender tea bud. Have fleshy, bright colored and covered with tiny white hairs. After brewing, appear to pale yellow liquor with an fresh, sweet fragrance.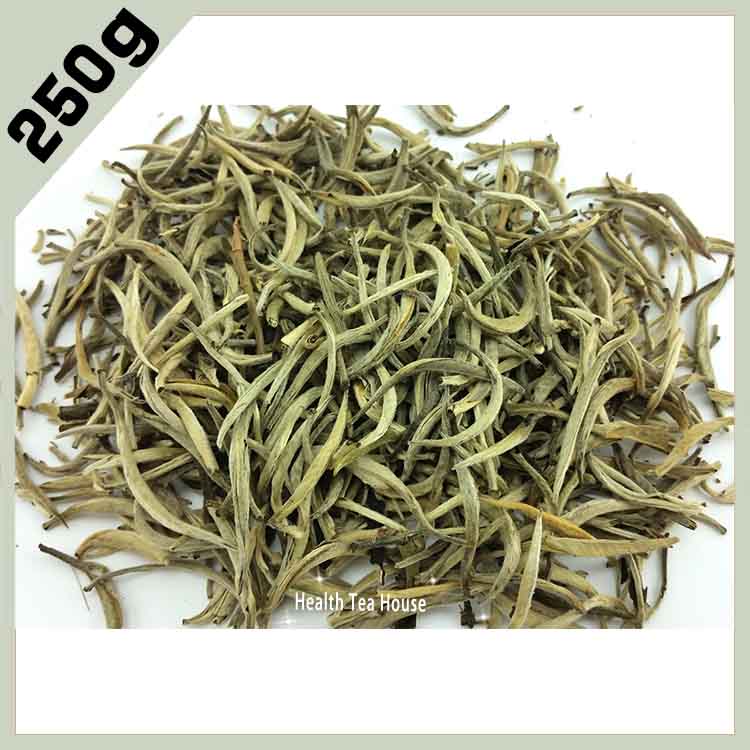 Enduring less of processing, near to the natural leaves, have more of the amino acid theanine (has relaxing and mood enhancing properties) than other teas white tea is the least processed tea and has the highest antioxidant levels. It is a good Drink of Health.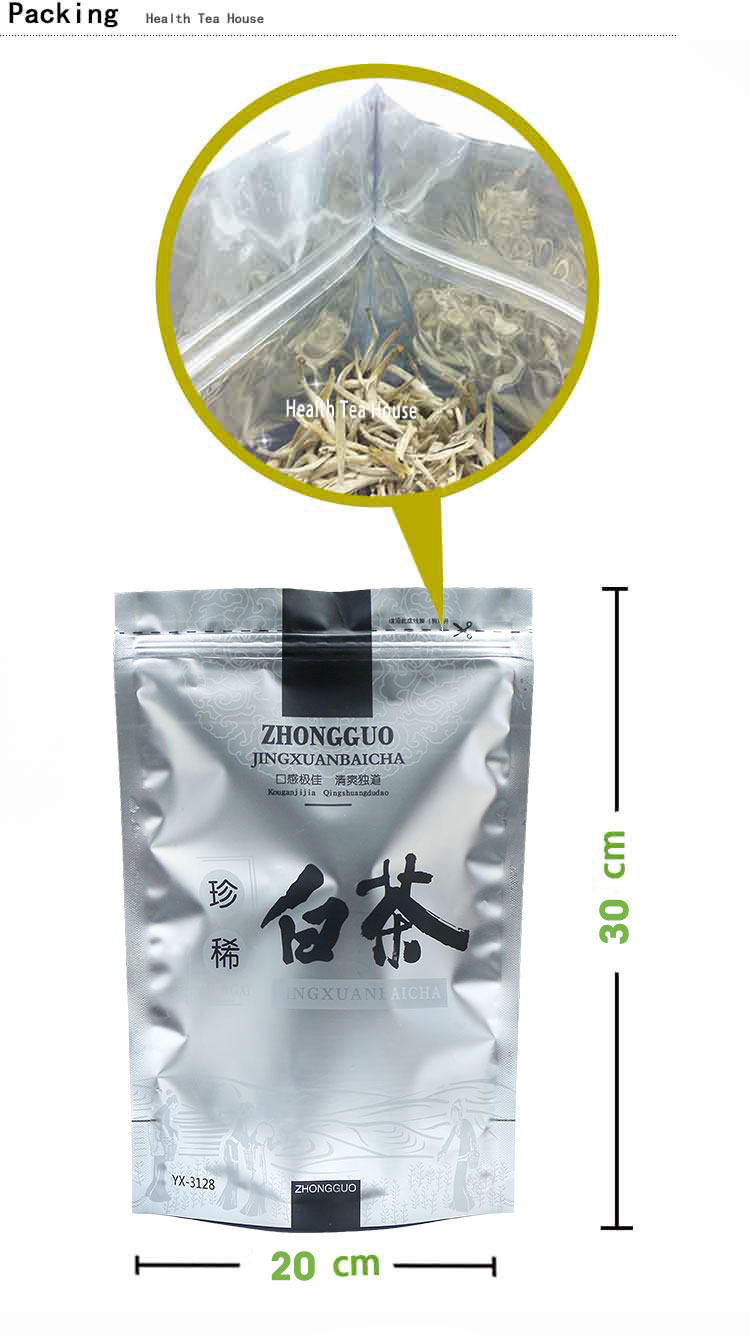 A genuine Silver Needle is a white tea. As such, it is only lightly oxidized.The most sought after productions are from the first flushes, which generally take place between late March to early April,when the year's first new buds "flush". For the production of Silver Needle, only the leaf shoots, i.e. the leaf buds before opening, are plucked. Unlike the plucking of green tea, the ideal time and weather for plucking white tea is a sunny morning when the sun is high enough to have dried any remaining moisture on the buds.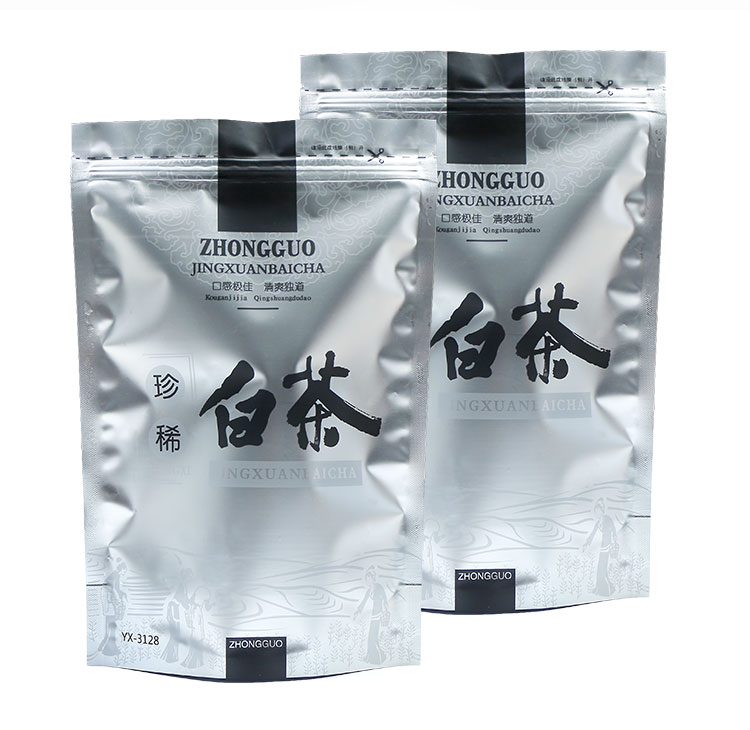 Characteristics of Tea
Infusion: Light, transparent, almost white. Depending on the quality of the tea, may be with peach tint.
Taste: Thin, refined, almost weightless. It is revealed in Sladkovatom aftertaste. The fragrance is soft, enveloping, with sweet floral shades.
Tea Leaf: In a dry form consists of kidneys, which have the form of long needles and covered with light white fluff.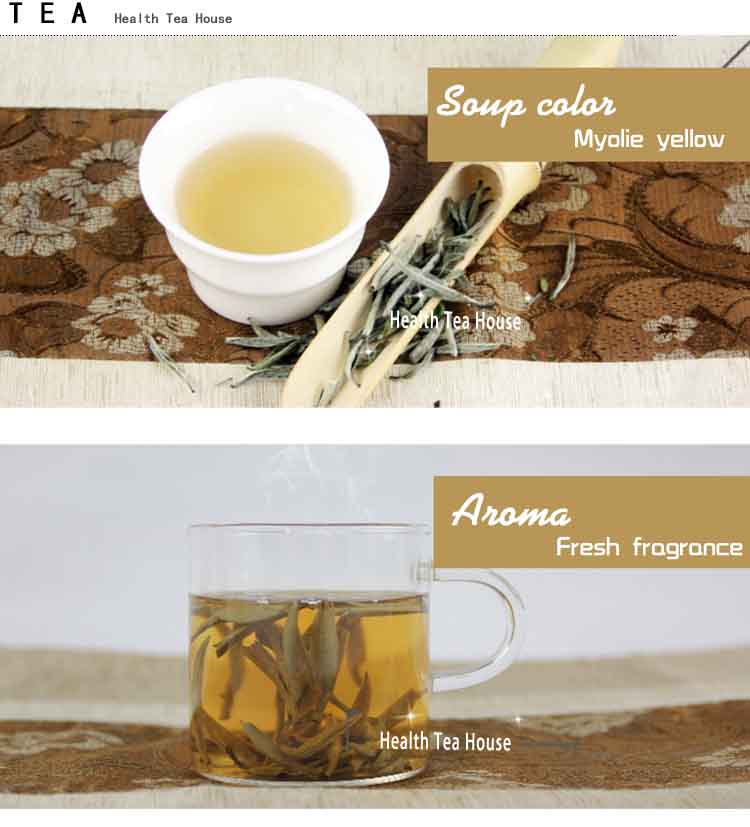 Brewing
White tea is unique in that it does not undergo high-temperature treatment, which allows to preserve all vitamins and useful natural properties.
1. Rinse the high transparent glass with hot water.
2. Take 3-5 grams of dry white tea
3. Pour in a glass about a quarter of hot water (about 90 °c), pour in water tea and slightly shake, moistened the kidneys with water.
4. Add in a glass of hot water (95 °c). In 1-3 minutes your tea will be ready.